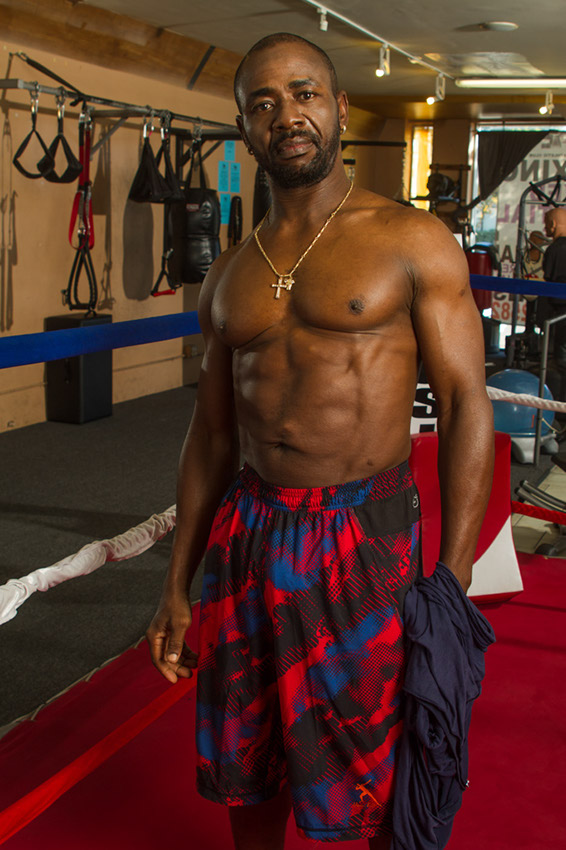 Photo: Thyronne Millaud
For years Roland Richards have been telling his clients that "Diets don't work," and he once again proves this with his new photo shoot. Once Roland decided to go in front the camera again he just did some simple adjustments. There was no radical change in his eating plan;of course the standards were always the same, which he constantly reinforces to his clients, NO BUTTER,CHEESE,FRIED FOODS, SODAS(SUGARY DRINKS). Besides maintainng a strict workout regimen of cardio and plyometrics, Roland simply cut back on milk products(Yogurt), ABSOLUTELY NO ALCOHOL and not much of a drinker(ocassionally a glass of wine) that was not a problem. Drinking water and keeping hydrated is always a priority and that was minimizied the day before the shoot, since the body retains water and if you're going in front of the camera you don't want to look puffy.
Any one can get healthy and stay healthy, it just takes dedication and commitment to your body and your self. So many of us make time for things that do not empower us and why wait for an illness or accident to be the wake-up call. 
As Roland clearly states,"Not all bodies are created equal, so why not create the body you want for life." 
Roland's Recommendations:
Workout at least three times a week (or walk everyday for 20 minutes)
Remove butter,cheese, fried foods and sugary drinks from your food plan
Eat a balanced food plan of protien,complex carborhydrates,fruits and vegetables
Drink lots  of water
Get plenty of rest
Enjoy life
| | |
| --- | --- |
| Posted by picoathleticclub on June 9, 2009 at 10:30 PM | comments (1) |
Celebrities that Go on Yoyo Diets and Everyone Else!!
Haven't you all figured out that diets don't work: I've been preaching this for years, your best diet is your diet!! Yes, that's right. That means in order to create the body you want , take away the things you don't need to eat. This means you're not creating a whole new food program for your body.
Exercise,eliminate fried foods, butter, cheese,and sugar just do those four basic things and you will see your way to the promised land. Don't get sucked into FAD DIETS, greedy people want to sell you their products that don't work pretending they're on your side.
Exercise, Exercise, Exercise is the right way - the right way is the PLYOMETRIC SYSTEM - muscle confusion, but more on that later.
In the mean time have a great  Workout !!!